Hello! We are Jose Miguel and Paola, we've been married for 5 years, we are best friends, and business partners, we are also the parents of Sebastian a very cool kid of 2 years old. We've worked together since 2012 in this dream we call HOLA MONDAY.
Jose Miguel is very active and puts all his energy to make it all done and me with my love for fashion design, kids illustration and bright colors. We made the perfect team to one and only goal: Make the most unique, beautiful excellent kids clothing, to make little kids happy. 100% Made In Colombia
We´ve started from scratch 3 times, making custom designs, costumes for Halloween and at last with our cool Pajamas Monday. In 2018 we made our first 25 Pajamas, all by hand in our house, we deliver them personally in Bogota. All that experience gave us the opportunity to make the next 50 pajamas, and then the next 100 pajamas, we end that year making 500 pajamas to sell. We've grow and evolved incredibly, in this journey we´ve met so many special people that today are part of our beautiful team and family.
Up to 2020 we've made and sold more than 10.000 pajamas, 100% made in Colombia, with very exclusive and unique designs, made with love for kids and Family. (We are really proud). We generate 6 direct jobs and more than 20 indirect jobs in Colombia. We are a wonderful team that every day we give everything so that our customers are very happy with their purchase. We are known for being a family that assumes its mistakes and every mistake is an opportunity to learn, every achievement we celebrate big and every day is a step to be the best.
We work hand in hand with talented Colombian fabric suppliers, cutters, printers, sewing machine operators, and so much more. All united with the same goal, to support our families, boost the economy, work responsibly and with great pride to create the most beautiful clothes for kids, of excellent quality, unique and very exclusive.
We want to thank you infinitely for being part of this dream and for each of our achievements.
We are completely sure that we have the best customers in the world!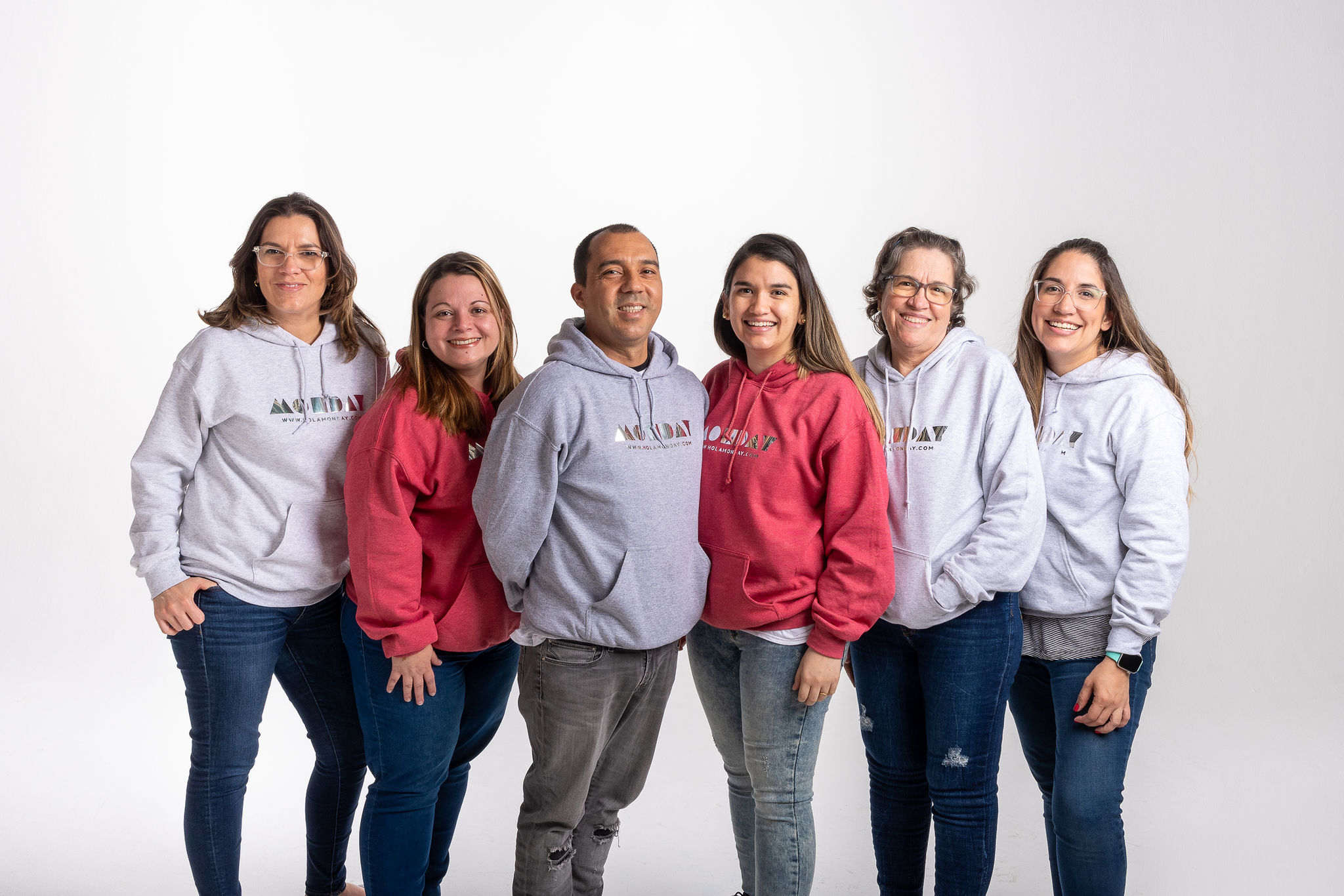 From left to right: Adri, Carito, Jose Miguel, Paola, Belkis y Favi.